Our commitment to quality
We were early adopters of the DAMAS standards, back in 1996. Since then, we've remained fully committed to achieving the highest quality standards in everything we do.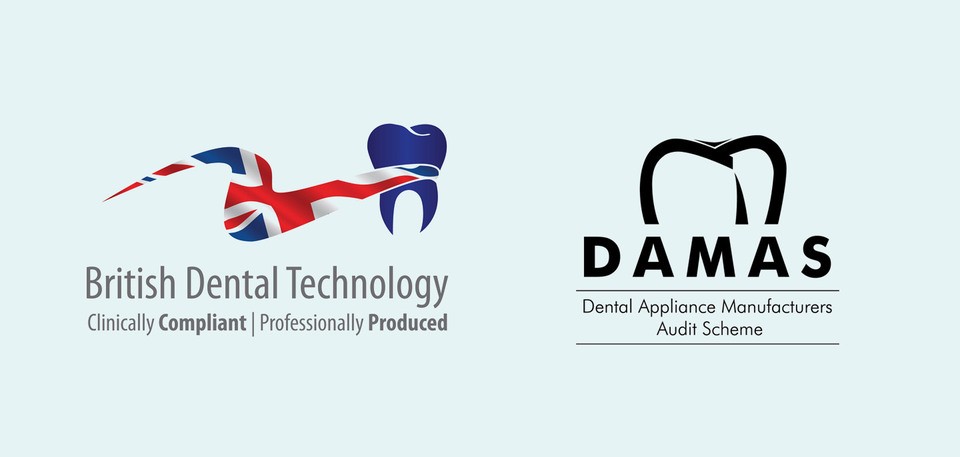 DAMAS
DAMAS is a voluntary quality inspection scheme which enables the industry to recognise responsible laboratory businesses that are forward thinking.
Supported by the dental profession, NHS and dental protection bodies, DAMAS also seeks to improve and develop the image of the industry.
British Bitemark
JJ Thompson is also a British Bitemark accredited lab.
The British Bite Mark was launched in 2012 and was designed to represent the dental laboratory industry in Great Britain. Wherever you see the British Bite Mark logo, you can be confident that custom made dental appliances have been manufactured on site in a British dental laboratory to your specific dental requirements.
Environmental impact
As part of our commitment to quality and being a responsible manufacturer, we have also taken steps to reduce our environmental impact.
We have cut down on the amount of packaging we use to send out our products, use recyclable materials where possible and always utilise environmentally sound waste disposal techniques. We believe our have our transition to digital dentistry is a positive step to reducing our overall footprint.
You may also be interested in…