Retainers
JJ Thompson can expertly create your preferred retention appliances with any number of modifications to meet your patients' needs.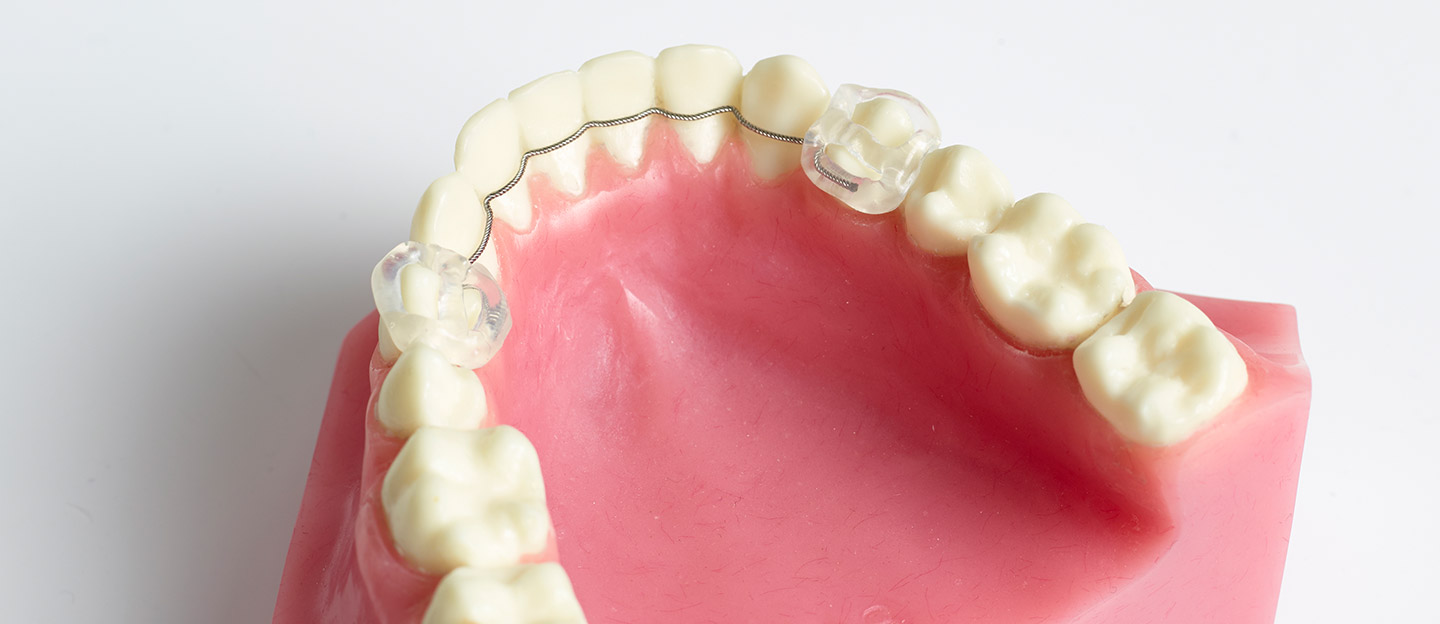 We know that many doctors have their own preferences for retention, which have been developed through years of experience. From traditional Hawleys and Twist-Flex retainers to clear, pressure-formed appliances, or even the Manchester, a relatively new appliance which combines the best of old and new.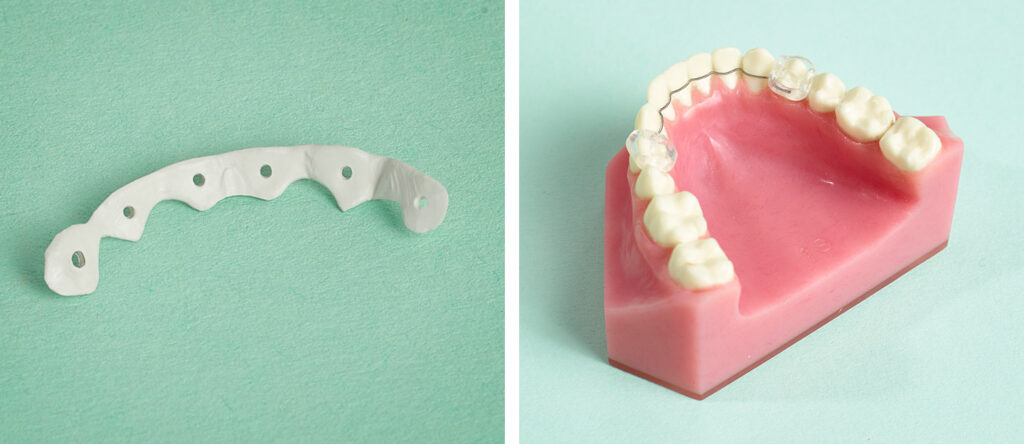 NEW!
The latest additions to our family of retainers:
PEEK retainer
The latest addition to our retainer family is computer-designed and bespoke to each patient. Made with polyether ether ketone (a medical-grade, high performance plastic), the PEEK is heat-resistant and rigid, yet offers the necessary amount of flexibility.
Milled to a thickness of 0.8mm with an exit hole for excess bonding material, the PEEK is tooth-coloured and closely contoured for patient comfort.
Heald retainer
An acrylic holding device for ultimate control during the bonding process. The wire is separated and the acrylic pads are discarded after bonding.
Fixed retainers

Manchester retainer
This combination appliance acts as a holding device to aid bonding of the fixed wire. When the wire is bonded and separated from the appliance, the remaining appliance can be used as a removable pressure formed retainer.
Fixed wire retainer
For our fixed-wire retainers, choose from a wide range of wires in different diameters and materials.
Our most popular wires are the twist-flex and the wildcat. We also offer a gold-coated twist-flex, a flat-braided wire and a nickel-free option to suit all preferences.
Bonding tray for fixed retainer
This bonding tray incorporates spaces for composite on every tooth. Made with a transparent, light-curable silicone.

Removable retainers
BEGG retainer
All-round comfort and control without the need for Adam's cribs. Available with acrylated bow.
Clearbow
Removable appliance with a clear, aesthetic bow in a medical grade plastic. BPA-free plastic which is resistant to stains and virtually unbreakable. The bow can be adjusted in the surgery to effect minor tooth movements.
Hawley retainer
Our traditional Hawley retainer remains popular with both doctors and patients alike. This robust appliance can be ordered with an acrylated bow to offer superior control. It can also be customized with colours and motifs.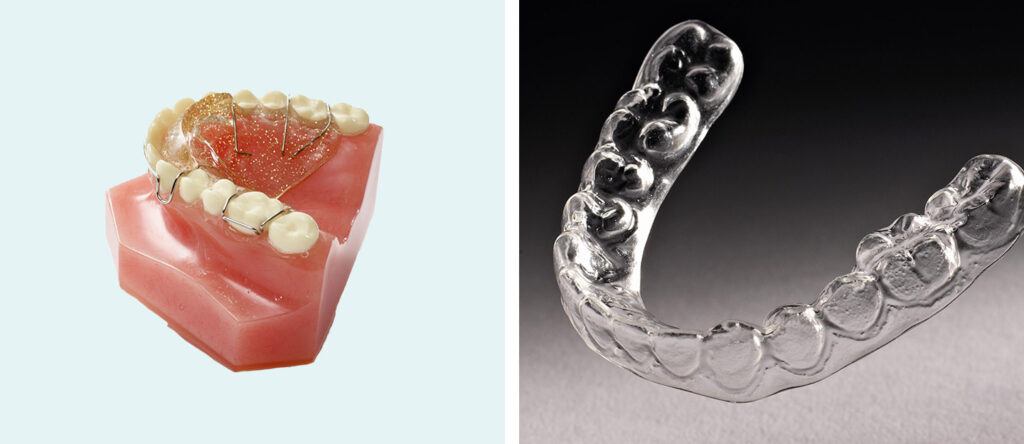 Post-twin block retainer
Also a Hawley retainer but incorporating a steep angled bite plane to maintain lower jaw position. Can also be customized with colours and motifs.
Pressure formed retainer
Made with carefully-selected, high quality materials for an ultra-clear finish and comfortable fit. Made using the latest pressure forming machines, these appliances offer excellent value for money.
To order any of our retainers, just send us a patient impression, model or digital file. Or get in touch if you have any questions.