Indirect bonding
Optimm – Digital Bracket Placement from JJ Thompson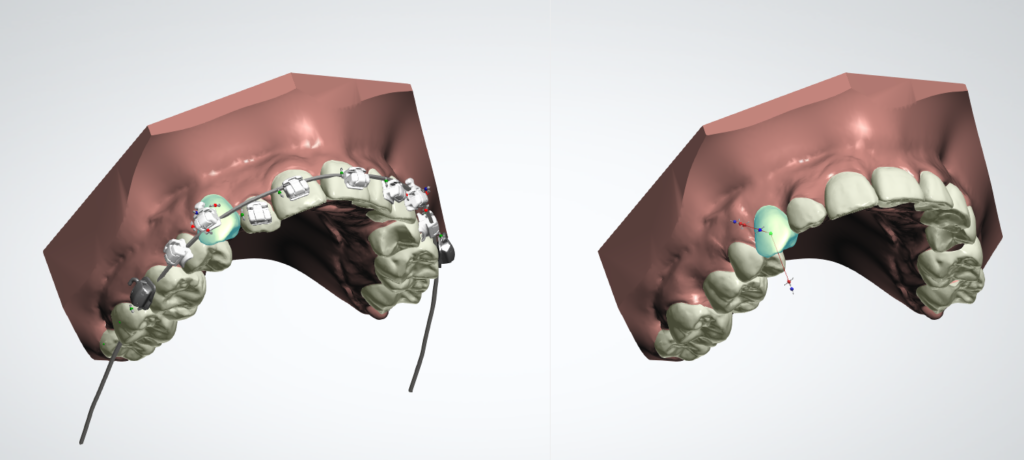 In any practice, the most valuable resource is your time. Accurate bracket positioning is an essential, yet time-consuming element of many treatments, with most fixed appliances still requiring a lot of time and attention during the direct bonding process. It takes a great deal of orthodontic skill to attain the optimum bracket position the first time round. The slightest miscalculation can lead to more adjustment appointments, complex wire bending and prolonged treatment times.
Optimm, our computer-aided bracket placement service, determines the exact digital placement coordinates for each bracket to give you accurate, predictable and consistent outcomes, every time. We then use our in-house 3D printing facility to manufacture two-layer bonding trays with unrivalled accuracy.
Why use Optimm?
Going ahead with fixed appliance treatment is a big decision for patients to make. With Optimm, from JJ Thompson, you can give your patients the confidence they need to take that next step.
Optimm perfectly complements your orthodontic experience, and gives your patients a hand in designing their new smile.
Prior to the trays being manufactured, you can review the predicted outcomes and bracket positions and request any alterations, putting you in control.
You can send 3D images to your patients' devices and they can even watch a video of the planned tooth movement.
Getting started with Optimm
There are two Optimm packages for you to choose from, depending on your needs.
Optimm Simple
For orthodontists who like to keep things simple, but appreciate the ease and speed of indirect bonding, we recommend our 'Simple' setup.
We will manufacture the trays using brackets you have provided, as we have a comprehensive virtual library of brackets from all the leading manufacturers. If you would prefer us to provide the brackets, we will use our in-house option.
We will place your chosen brackets in the conventional positions, according to the prescription. We'll send you a link to view the 3D images on our customer portal. We will then make any required adjustments, and once you've approved the setup, we will manufacture your trays and send them out.
Optimm Advanced
For customers who would like a more comprehensive service and give their patients the chance to co-design their smiles and view the predicted outcomes we recommend Optimm Advanced.
Once we've received your prescription and bracket preferences, you'll be sent the following:
Pre-treatment 3D models
Pre-treatment space analysis (if required)
Full virtual setup of ideal arches*
Bracket placement 3D models
Videos of projected movement
Bracket prescription tables
We'll send you a link to view all of your 3D images/videos on our customer portal, and you are free to share these with your patient. We will make any required adjustments, and once you've approved the setup, we will manufacture your trays and send them out.
Turnaround time
On average, cases will be completed and shipped within 15 working days
This can be greatly reduced if all the submitted data is correct and feedback is sent promptly
For more information about Optimm digital bracket placement, please get in touch with the team.