SomnoDent® Fusion
JJ Thompson is the sole distributor for SomnoMed® UK.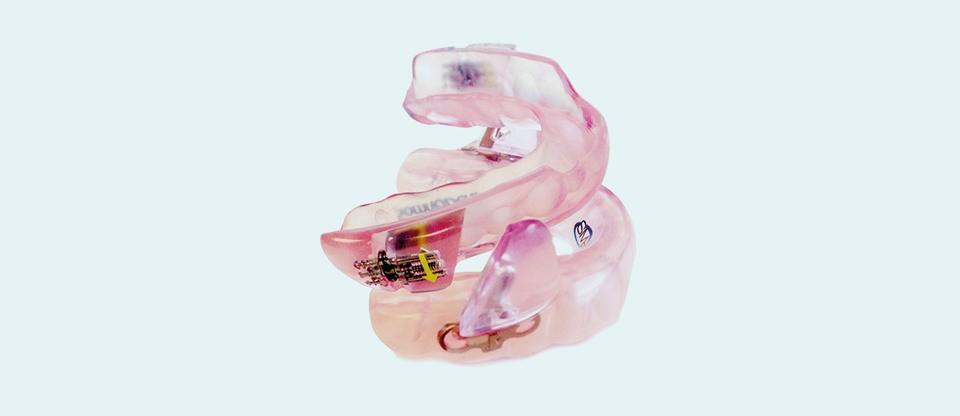 Proprietary SMH BFlex lining that does not attract odours or delaminate
Supported by years of medical research
2 year product warranty against manufacturing defects
FDA 510(k) cleared, Class I Medical Devices
All devices manufactured under 21 CFR 820 and ISO 13485 standards
Custom Calibration: Quick advancement with interchangeable wings and fine screw adjustments at .1mm increments.
Unparalleled Comfort: Our proprietary SMH BFlex material provides a comfortable fit and good patient compliance.
Broader Range: Obtain ultimate flexibility with an 8.0 mm range and reduce device resets.
The calibration flexibility offered in the SomnoDent® Fusion means that it does not have to be reset as frequently, and less resets means your patients won't be without their device during adjustments. With device wings that are closer to the occlusal surface, patients experience more room in their mouths.