SomnoMed®
JJ Thompson is the sole distributor for SomnoMed® UK.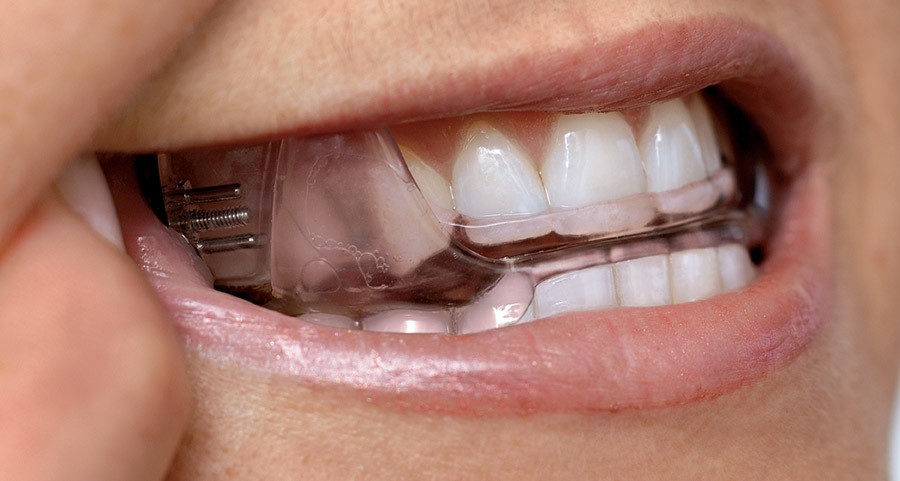 'My sleep apnoea and snoring problems were having a huge impact on the quality of my life, not to mention my wife's. When I first came across SomnoDent I was hopeful, but unsure just how much impact one small appliance could have.
My doubts were dispelled as soon as I started to use it. SomnoDent stopped my snoring almost instantly, and I have never looked back. It's easy-to-use, comfortable, and most importantly, I can now enjoy a good night's sleep. I don't know who is more thrilled – me or my wife!'
SomnoMed® is the global leader in Mandibular Advancement Device Therapy, and provides clinically proven treatment options for sleep-related breathing disorders such as obstructive sleep apnoea (OSA) and sleep bruxism.
SomnoDent
SomnoMed® develops, produces and distributes the clinically-proven, world-class SomnoDent® sleep apnoea devices. More than 500,000 people in 28 countries around the world have been treated with SomnoDent® appliances.
Comfortable for Patients
88% of patients reported regular use of their SomnoDent® device
The unique SMH BFlex technology provides unparalleled comfort
Patients can easily talk and open/ close their mouths and lips whilst wearing their device
High Quality
Manufactured at an ISO 13485 certified facility
Customised using the highest quality acrylic which does not discolour or attract odours
Device life expectancy 3-5 years
All devices have a 2-year warranty against manufacturing defects
Clinical effectiveness
With an unmatched level of investment in clinical research and product development, SomnoMed® is committed to clinically validating and ensuring our devices' comfort, quality, compliance and efficacy.
There are more than 17 clinical publications reporting the efficacy, compliance and outcomes data for oral appliances compared to CPAP. The key findings are:
After 2 years, patients undergoing CPAP and oral appliance treatments showed the same rates of improvement
Oral appliances are the preferred treatment
Better compliance rates for oral appliances
Oral appliances performed as well as CPAP on blood pressure
Both CPAP and oral appliances lowered morning blood pressure
96% of patients stated they would like to continue using their SomnoDent® appliance

For more information about clinical evidence and outcomes from oral appliances, visit the SomnoMed® website.
You may also be interested in…