Smile 3D clear aligners
Introducing Smile 3D – the ultimate clear aligner solution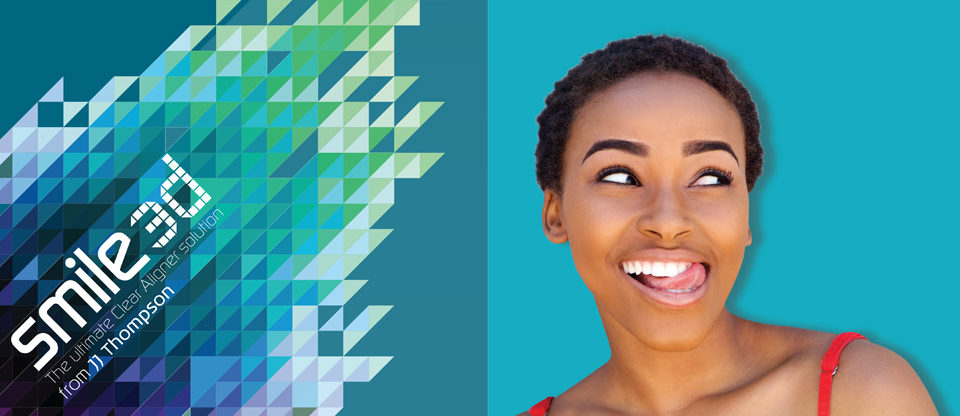 They're made from an innovative material which is designed to exert a gentler force over a longer period, making them extremely effective and comfortable to wear.
Why use Smile 3D?
There are many advantages of using Smile 3D over other aligner systems, including:
We use the very latest material with a flexible core which exerts a gentler force over a longer period
Order via our portal using the Clear Aligner prescription, and keep track of all your cases online
No expensive silicone impression materials are needed
Support is available whenever you need it by phone or portal – our highly experienced technicians are always happy to discuss treatment plans with you
Digital copies are kept on file for quick replacement should your patient lose or damage an aligner
All appliances are made in the UK, with free postage and packaging
All Smile 3D accessories and associated products can be ordered at the same time
Secure online portal to view your virtual setups in your surgery or on your mobile device
Provides you an easy link to share virtual set ups with your patients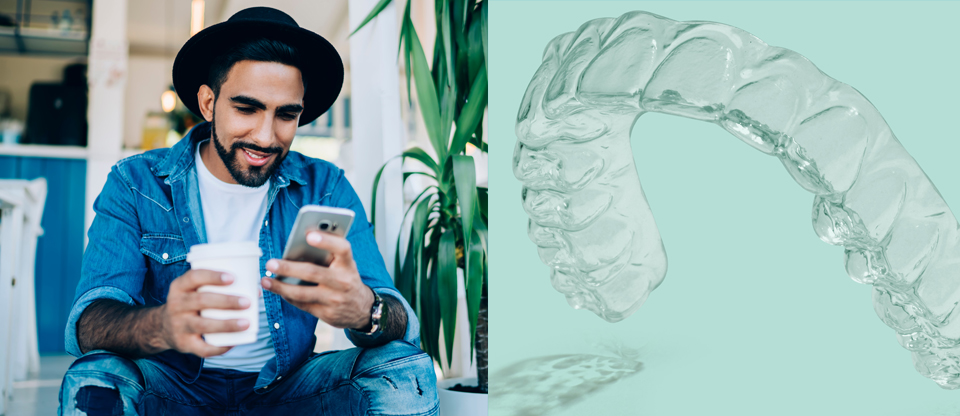 Smile 3D is perfect for mild to moderate cases. The ideal patient may have:
Concerns about the 'Social Six'
Undergone previous treatment but lapsed
Spacing up to 4mm per arch
Crowding up to 4mm per arch
Intrusion up 2-3 mm*
Extrusions up to 1mm
Midline shifts up to 2mm
Up to 20 degree on anterior rotations
*Composite attachment may be required for forces and anchorage.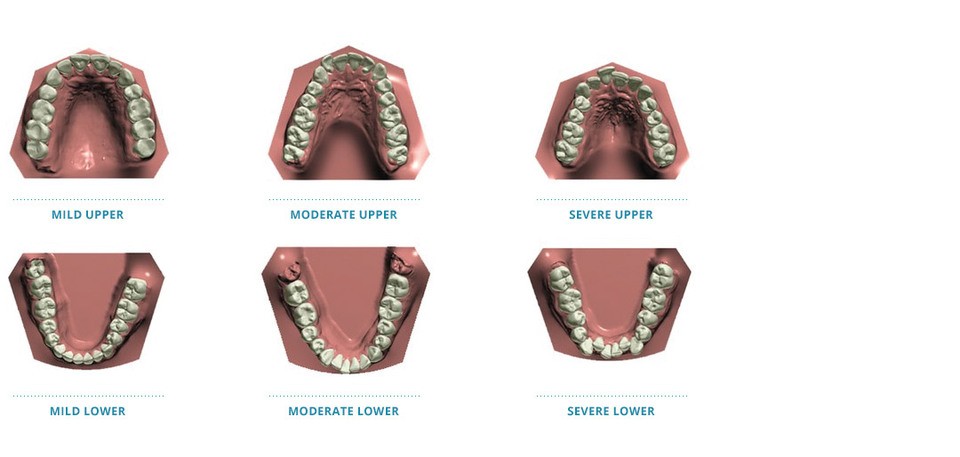 Smile 3D is not suitable for extractions cases or patients with extensive, severe malocclusions.
Packages
To make your life easier, we have created four Smile 3D packages. Just choose the option that's right for you.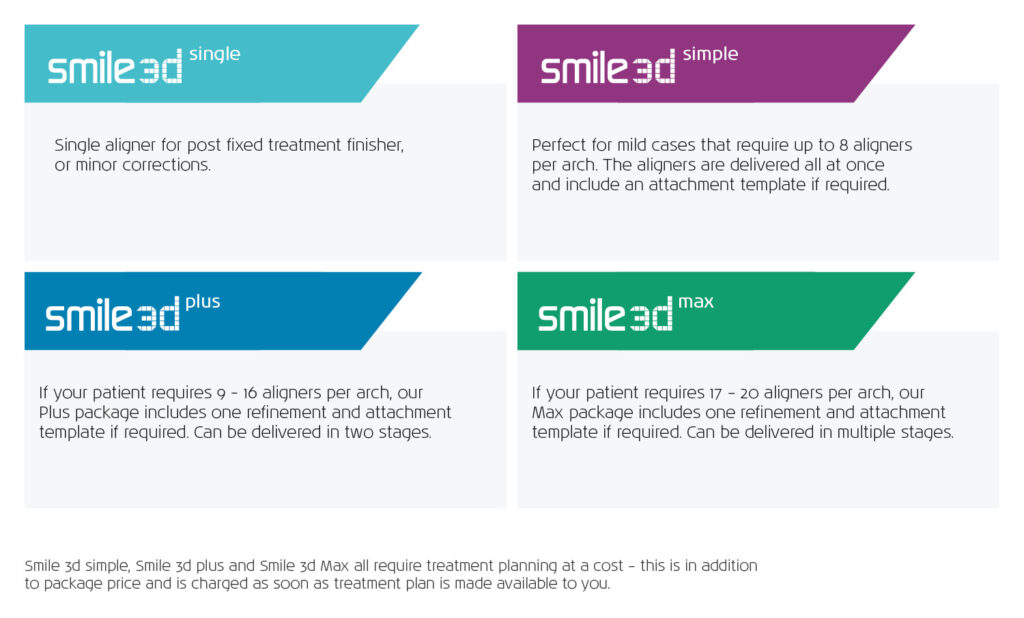 Support for practices
When you use Smile 3D, you can be confident that you'll get all the support you need. Our highly-trained technicians are always happy to discuss treatment plans with you, and you can access support at any time via phone or email.
We'll also supply you with the tools you need to promote Smile 3D to your patients. Your marketing toolkit will contain:
Patient-facing literature featuring Lisa, our real-life case study
Website content
Promotional video
Logos and imagery