Pressure formed appliances
We invested in the most up-to-date pressure forming machines, and quickly became experts in their use.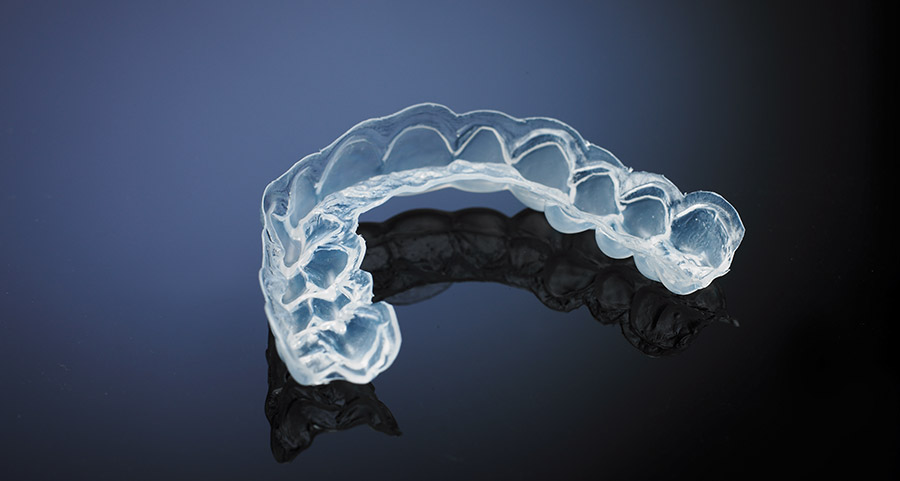 We apply this expertise in many different ways, making all kinds of wireless appliances. Here are just a few examples:
Protective mouthguards
Perfect for high impact and contact sports, these strong, effective mouthguards absorb shock, keeping the delicate anterior region protected.
They're available in a wide variety of colours and patterns, and can even incorporate names, logos, team/school colours, flags and images (subject to copyright).
Ideal for professional sportspeople and budding Olympians alike, the mouthguards are available in Classic, Xtreme and Xtreme Pro.
Contact us for more information.
Bleaching trays
Our custom-made bleaching trays are available with or without reservoirs according to your preference. They can also be manufactured in a variety of materials from rigid to soft.
Contact us to find out more.
Retainers
Made with carefully-selected, high quality materials for an ultra-clear finish and comfortable fit. Made using the latest pressure forming machines, these appliances offer excellent value for money.
To order any of our retainers, just send us a patient impression, model or digital file. Or visit the Retainers page to find out more.
Get in touch for further information.